Press Play On The Video Below To See How The Brand New Covert PinPress 2.0 Can Send You Tons Of Profitable Viral Traffic In Just 5 Minutes From Right Now!
Insane Amounts Of Click Throughs, Leads & Sales
From Your Blog Are Just One Click Away From You!
This is a time limited special offer. This offer may be closed down at ANY TIME &
the price WILL go up very soon! Sign up now and secure your discount today!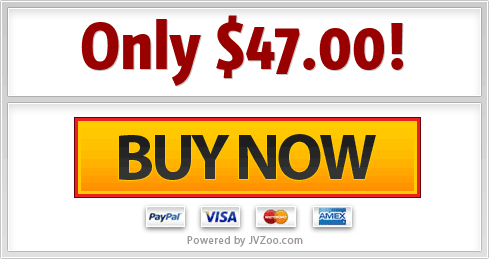 We will soon be selling the Covert PinPress 2.0 Theme for $97. But you will
save over 50% when your order from this special early bird page today!
From: Gary Martino
Subject: How Covert PinPress siphons hordes of traffic from Facebook & Pinterest to your blog!
Pinterest is all the rage right now... In fact it's been so for over 2 years and it's showing no sign of slowing down.

It's the trendy fast growing social network - and every internet marketer on the planet is scrambling to cut himself a piece of that huge traffic pie.

I had previously dismissed Pinterest as nothing but a fad... a gathering of housewives sharing salad recipes.

Boy was I wrong!

But it took a very special kind of wake up call to realise that.

At the start of May 2012 I noticed one site shooting up the Alexa rankings

It was none other than the world's most expensive domain name sex.com (obviously this site contains naughty stuff so don't go there unless you want to see that).

Anyway, this site is infamous for under-performing, despite having been traded in 8 figure deals multiple times.

But this time they did something right - and I was curious to see what it was...
Now regardless of the content on that site - that is some very interesting results and it set my mind racing.

I wanted to find out why this happened to them and if it would be possible to replicate the results...

There were a few reasons why this worked so well for them.

Deep down human beings are very simple... we are visual creatures and sight is our most important sense.

That's why an image based site like Pinterest is taking off like it is - and why this clone did too.

On a marketing level it makes sense too...

When people reach your website they will decide within a split second if they want to stay or not (based on what they see).

But on Pinterest and similar sites they see a bunch of images - and the chance of something catching their eye and making them stay is much higher, than when they hit a site with pure text based posts.

And they know that when they scroll down the page, the site will keep loading more posts/images automatically - and most people do this - which means an even higher chance of grabbing their attention!

Pinterest has already conditioned millions of users on what to expect, and more importantly do, when they hit a site like that.

That's why it worked so well with sex.com - they had some initial traffic and when they converted to a Pinterest clone...

Their visitors started repinning, liking, sharing and commenting like crazy - sending even more traffic to the site - and the rest is history.

Now that is something we CAN replicate!

But we have to understand something first...

Setting up as a Pinterest clone only worked here because sex.com has content that is not allowed on Pinterest - they where able to fill a "social networking void" in their niche market.

However unless you are personal friends with a bunch of venture capitalists - you don't want to compete against Pinterest.

You don't want to clone them and try to run your own social network - you want to emulate them and use them to feed your own money making sites!

In other words...
So even though it does not make sense to try and run your own social network

Making your site looks and feel like Pinterest and feeding off their traffic does make a lot of sense!

As you know we do most of our stuff on WordPress - so we naturally set out to create a theme that would do just that.

We tested it on our sites and the results where through the roof!

And now for a limited time only... we're making our new Covert Pinpress 2.0 theme available, exclusively through this early bird offer!

So without further ado...
First of all... If you haven't done so already... I highly recommend that you watch the video at the top of this page, where I give a completely walkthrough demo of how this powerful theme works.

But if you prefer to read that is ok too :)

Covert PinPress 2.0 is a super simple to use and install (1 click install) WordPress theme. That means it will work on any computer, all you need in order to use it, is a self hosted WordPress blog.


As you can see on the screenshot below - I used the theme to set up a site with funny images, jokes, internet memes and that sort of stuff
But you can use the Covert PinPress 2.0 to build pin sites in ANY niche you want!
When you're using the Covert PinPress 2.0 theme your blog will look, feel and work just like Pinterest, complete with:
Grid style post layout


Automatic loading of more posts when scrolling


The custom header with "nag bar" (a widget area you can put anything in, or turn off completely)


Your categories and pages as your navigation menu (just like on Pinterest).


And even though Pinterest doesn't do it, we have added the option to use a side bar on the front page
As I said above this will give you a huge advantage over your competition...

Your visitors are much more likely to stick around, click on stuff and read your posts when you use this format.

And because it looks and works just like Pinterest - they will also like, share, comment etc. bringing you even more traffic (but more on that in a bit).

First we need to talk about the Theme setup wizard...
We have learned a lot developing WordPress themes over the years.

We realize that your time is valuable and that you don't have time to spend days even weeks learning how to use a theme.

So we have completely redesigned our approach to WordPress themes in order to bring you the easiest user experience ever!

When you first install Covert PinPress 2.0 you will go through a super easy step by step wizard, in order to configure exactly what you want your site to look like and how it should work.

We have broken this up into 10 easy to follow bite sized steps.
Each step also has it's own short but precise tutorial video - showing you step-by-step how to select and configure each setting.

And as you can see the tutorial videos are available right there in your WordPress admin area as lightbox pop ups.

No more searching around on separate websites or in clunky manuals.

You get your answers where you need them, when you need them!
Your don't have to complete all 10 steps in one go.

The wizard remember what point you got to and carry on from there the next time you log in.

You can set up your sites, completely at your own pace.

But when you have completed the 10 step setup wizard - you can easily go back later to expand each step and make changes.
As you can see above, we have built in the ability to customize a lot of things, with just a few mouse clicks...
Upload your own logo in the header (or just use your WP title and tagline)


Add custom default images for posts that don't have one.


Turn the widget ready "nag bar" on/off for home page and select how often it should reappear


Change the background color of the theme


Turn the widget ready sidebar on/off for the front page (have it on the left or right)


Use a widget ready left or right side bar (or both) on individual posts and pages


Show post title, excerpts, full post on the front page


Show comment count and comments on the front page (exactly like Pinterest does it)


And much more...
And you can use the Covert PinPress 2.0 theme to start new blogs - or to convert old ones that already have posts on them.

If you convert a blog - the theme will automatically grab a an image from your post to use on the front page - and if the post has no image it will use a default on (and you add your own default images).

If you want to see all the things this theme can do, and all the things you can easily customize, I highly recommend watching the video above
No more guessing which posts people will be most likely to repin and share.

The theme will track impressions and clicks for every single post on your blog...

And by default it will automatically show the most popular posts at the top of your blog!
This powerful feature will continuously maximize your social sharing, traffic and profits on complete autopilot!
When people hover their mouse over an image on your blog's front page - 3 buttons will appear on top of the image...
As you can see these buttons are exactly the same as on Pinterest

And because they have already been conditioned to using them on Pinterest - and because your blog looks exactly like Pinterest...

They will click them on your blog too!

And that's when the really sneaky magic happens...

* If they click the "PinIt" button they will be taken to Pinterest - all ready to repin your image (and blog post) on there. This will of course give you a link back to your blog and potentially a LOT of free pinterest traffic!

* If they click the "Heart" (like) button (and many will as on Pinterest that is the lazy option that does not involve any re-pinning) - they will actually like your post on Facebook. This happens entirely in the background and posts your image, text and most importantly your link on their Facebook wall for ALL their friends to see. In our test this has proven to be a massive viral traffic generator!

* If they click the "Send" button it will give them the option to email your post link to a friend, or to share your post on Pinterest, Facebook, Twitter, LinkedIn & Google+
But we're not done with the sneaky traffic generation just yet...

When they hit a single post or page on your blog - they see the buttons again!
The buttons here work just liked described above... so another chance to get some sharing love generating free traffic for you.

You'll also notice the "website" button above the post and the from link below it.

This is exactly how Pinterest does it - and because of that a lot of people will click on that link to see more (if they like the post they are on).

In the Covert PinPress theme you have the ability to set custom link like that for each of your posts

With ANY link and ANY anchor text you want - this is the perfect spot for monetizing your blog posts with affiliate links.

The example above is actually an Amazon affiliate link of ours - masked as a blog link - but pointing to book published by the guys running that blog (and as you can imagine it converts like crazy!)

And finally... We've saved the best bit for last! The Covert PinPress 2.0 theme lets your visitors comment on your posts using Facebook comments!
Not only will this result in more comments and social engagement from your users - because they are familiar with Facebook comments and love to use them

It will also result in free links and loads of viral traffic to your blogs.

Because every time someone comments on a post on your blog - it will be posted on their Facebook wall complete with a link back to your site!
And notice how, if people comment on that Facebook post, the comment will also automatically be added to your blog!
The theme comes with 3 widget ready areas - including sidebars for all posts and pages.
As you can see Covert PinPress 2.0 also has two in built custom widgets that will display recent and related posts on your sidebars, just like Pinterest does it.
Use these widget areas to add any WP widgets, ads, optin forms etc...

Covert PinPress 2.0 also has inbuilt theme ads.

You can use these for anything you want, including banners, Google Adsense, Amazon widgets, custom HTML etc.

Simply configure how many different ads you want to display and where - then put in the code for your ads...
The ads will then automatically be inserted at the bottom of each of your posts.

If you set up more than one ad (you can have 5 in total) they will be randomly rotated.
But this is perhaps the most clever monetization feature...

By simply entering any link you want in your "Theme Options", you can activate a super powerful pop-under ad.
Now - whenever your visitors click on ANYTHING on your site a very unobtrusive pop-under with your link will open behind their current browser window.

This is a great extra way to monetize your traffic and get your own ads in front of people.

The pop under works great with squeeze pages, making Covert PinPress 2.0 a powerful lead magnet!

With monetization features this powerful it's no wonder that...
And it works for a simple reason...

The theme is simply presenting your content in way people have already been conditioned by Pinterest to view, read, like & share!

And the sneaky inbuilt traffic generation and monetization features just takes it to a whole other level that no other theme is capable of doing!
And there are indeed other themes like this on the market.

Well only really one... And it sells for $59 - for a SINGLE site license.

And here's the kicker...

It's doesn't really look like Pinterest... it doesn't even give you half the features we have included in our theme

And it certainly does not come with the extremely powerful inbuilt traffic generation!

And here's the really good news... we're not going to charge you even close to what they are asking for their inferior theme, because...
Obviously people are willing to pay big money for a simple to implement technology that has been proven to increase clicks, subscriptions, sales and traffic

And we fully intend to release this at a much higher price later on - $97 or more!

But right now, and from this special page only... You can get your hands on the Covert PinPress theme for a fraction of that!

And when you order today you'll be "grandfathered" in and receive free updates for life

For the next few people who order we'll even add...
Yep, you read that right!

If your order the Covert PinPress 2.0 theme from this special page today, we'll even include multi-site and site flipping license at no extra cost!

That means you can...
Use Covert PinPress 2.0 on as many of your own blogs as you like - existing and future ones!


You can even use it on blogs you build for clients or on blogs you flip for profit!
But as I said this early bird special is very time limited.

The price will go up

And you will certainly not see multi and site flipping license included at this low a price, ever again!

So take action today and...
Click The Button Below To Secure Your Copy Of The
Covert PinPress 2.0 Theme Before The Price Goes Up!
Regular Price $97 Today...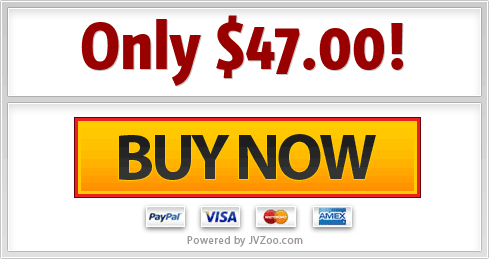 Order online safely and securely
100% Secure, Full Encryption Is Being Used
You'll receive your order instantly even if it's 2 am!
See you inside...
Gary Martino
Gary Martino
P.S. The only way you can lose here is if you walk away empty-handed... This really is the most effective way to generate more clicks, leads, sales and traffic from your blog!

PRODUCT GUARANTEE: We'll be totally straight with you here... If you plan on purchasing then asking for a refund, please don't order a license. This is a very limited offer, so if you are not 100% committed then leave the license for other people who are and who will put it to good use. We only want to work closely with serious marketers and genuine folks that are ready to take their business to the next level.

But because we want you to start today with total peace of mind your investment is backed up by a full 45 day money back guarantee - You will be ordering with confidence and this eliminates any kind of risk on your part.